The skyrocketing use of alternative or complementary medicine represents a growing dissatisfaction with conventional or allopathic healthcare. Allopaths, or conventional medical doctors, focus upon defining disease based on measurable symptoms and eliminating those signs; alternative therapists treat the whole person--body, mind, and spirit--with the focus on staying balanced and well.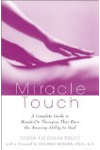 Alternative medicine is popular because it is often helpful and cost effective. Treatments such as acupuncture, massage, osteopathy, yoga, meditation and nutritional therapy can offer significant positive results quickly. In addition, alternative providers often spend a fair amount of time with their patients, which is very important and has therapeutic benefit in and of itself.
It is important if you choose alternative therapies that you inform your physician. These treatments can be dangerous if patients delay evaluation or treatment for serious illnesses by going the alternative route first.
One reason alternative medicine is so popular is that we are realizing it doesn't have to be used exclusively. Many approaches once thought of as alternative medicine are now used to complement, rather than replace, conventional medical treatment.
Patients are looking for more ways to support their health, and seeking less invasive, non-drug, low-cost approaches to strengthen their well-being. Alternative medicine offers many choices, and most visits to alternative medicine practitioners include treatments that immediately improve how a person feels, as well as offering long range benefits.
Alternative medicine practitioners are more likely to take a highly individualized approach to their patients, customizing treatments to be effective for the particular person experiencing symptoms rather than targeting the symptoms alone.
Additionally, many alternative medicine practices include simple things that people can do at home to improve their sense of well-being, and reduce stress and aggravants.
There is also a growing awareness among patients and physicans that although conventional medicine is truly awesome in many areas, it has not yet identified and thus cannot address the deep underlying imbalances that lead to various symptoms and conditions.
Although the term alternative medicine covers a wide range of approaches, bringing the individual system back to its own unique balance is generally a goal of alternative medicine. When we are balanced, it is easier to make good choices that protect our health and well-being today, and into the future.
"Alternative medicine" is frequently safer and often just as effective as conventional treatment options. The fact that these treatments are considered "alternative" is more related to the politics and economics of healthcare than to their safety and efficacy.
Alternative medicine is so popular because it gives patients choices. A health conscious choice allows patients to make life style changes, understand medical alternatives to care, and be an active participant in their medical treatment. When we make a choice we have decided to change and the power of positive change in our lives is the most important step in healing.
Continue Learning about Alternative Medicine