Severity of an allergy is usually determined by how one's immune system reacts to the allergen, such as pollen. The chemical histamine released by certain cells in your body that cause the reactions can be mild, causing a mild symptoms or severe, leading to serious symptoms. Also, prior exposure to an allergen and the amount of pollen in the environment can determine the severity of the allergy.

The severity of an allergy attack will depend on the concentration of mast cells and basophils at the point of exposure. The concentration in skin, for example, is low, and the flow of blood limited, which prevents large numbers of immune system cells called mast cells from other parts of the body from getting to the site. Therefore, a topical exposure -- on the skin -- will likely produce an uncomfortable but not dangerous allergic response. This is also why allergy testing is done on the skin: Even with life-threatening sensitivities, the danger of skin testing is fairly minor because of the low concentrations of mast cells.

More dangerous are allergens that are inhaled or ingested, because they find their way to more critical parts of the body, such as the lungs. Furthermore, because blood flow to these areas is so much better than to the skin, more mast cells and other "reinforcements" arrive very quickly to help in the fight. The resulting inflammation when they spring into action can be life-threatening.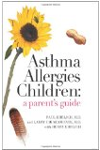 More About this Book
Asthma Allergies Children: A Parent's Guide
Asthma and allergies are at epidemic proportions. It doesn't have to be that way. Two experienced pediatric allergists tell everything a conscientious parent needs to know about these conditions,...
Continue Learning about Allergies Symptoms