It depends where you live. Mostly the answer is NONE. Tap water is the beverage of choice for the health concious and the money concious. I have never read of anyone dying from tap water, yet I hear of people dying from Diabetes. If you don't like the taste, then you can get a home filter. However, home filters need to be changed and don't last forever. If you don't like the taste of water in general, add a crushed mint or squeeze a lemon. I won't pay for bottled water.

In cities, the water system is monitored daily. Expensive bottled water companies may send someone monthly to overlook their product.
I wish the question had been what are the benefits of drinking tap water. Tap water in the US is safe and healthy to drink, unless you hear otherwise from local authorities. Where I live (Massachusetts), I drink it all the time. There are no plastic bottles to gum up our landfills and oceans. It is free, and with a little ice and a lemon slice, tastes great. If you don't like the taste of tap water, drink filtered water or seltzer until you get used to plain water. Your body will thank you, and so will the planet.

Get some refillable bottles and put water in your kitchen counter, on your desk, in the car and in the bathroom (water in, water out). Try for 8 or more glasses per day.
While your tap water may be potable, that doesn't mean it's pure or healthy. A lot of people can get low-grade infections from bacteria in local water supply-and that can lead to such symptoms as feeling bloated, itchy eyes, stomach cramping, and fatigue. And you'd have no idea what even caused the problems.

You don't need to blow your 401(k) on bottled water, but it's a smart idea to use a water filter for any drinking water you use out of the faucet.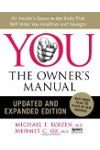 Continue Learning about Water & The Body