The muscles most involved in walking are:
The quadriceps. At the front of the thighs, they are by far the body's biggest muscles. They raise and push forward the thigh and leg.
The hamstrings. These form the back of the thigh and move your leg backward.
The buttock muscles. Very powerful and bulky, their job is to complete the backward movement of the step. When these muscle masses sag, this shows that they are not being used enough for their primary function, which is walking.
The stomach muscles. These contract with each step forward.
The calf muscles. These are smaller, but are among the most heavily used muscles when you take a step.
Secondary muscles that are also involved are:
The pelvis's stabilizing muscles. These form a muscular crown around the pelvis and include the external abductors, the internal adductors, the abdominal muscles at the front, and the spinal muscles at the back.
The symmetrical tibialis anterior muscles in front of the calf muscles. These raise the foot up so that it does not flatten or scrape the ground as you take a stride. Walking greatly develops these muscles.
The arm and shoulder muscles. These contribute less than the others, but they can be used a great deal in power walking.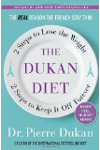 Walking can actually be considered a full body exercise. Although the locomotion comes from the work the legs are doing, the arms still have to swing, and the core still has to work to stabilize you while you're moving. The primary muscles involved in walking are the muscles of the lower leg (soleus, gastrocnemius, tibialis anterior/posterior, and peroneals), and the thigh/knee (vastus lateralis, medialis, obliques, and rectus femoris).

Continue Learning about Walking