If your child is receiving messages that have a seriously threatening tone, respond to the incident by taking these steps.
Save evidence. An online bully's identity can sometimes be determined, so save any abusive messages to your hard drive and print out a copy as well. A copy of the e-mail with the full header information left intact can provide law enforcement officials with the information needed to trace the sender.
Block communication. Find available software that blocks that e-mail address. Program your cell phone number to block that particular number.
Contact your Internet provider. Change your phone number and your child's password and e-mail account. Contact your Internet service provider to report the incident.
Keep records of cell phone abuse. If your child receives a vicious text or cell phone message, keep a detailed diary recording the date, time, caller ID or whether the number was not available. If possible, save the message. Report abusive texts to the mobile phone company. Consider whether to change your child's phone number.
Find a supportive ally. Your child has to find courage to walk back onto her school campus. Find one trusted adult who your child can go to if she doesn't feel safe. It may also help if your child talks to a friend so she has someone to walk into that classroom with.
Talk to the teacher and principal. Inform the school counselor, teacher or principal if the bully is your child's classmate or at the school. They can offer emotional support for your child and may be able to offer perspective as to what is going on.
Decide to respond. Though it is usually recommended that you don't respond to the message, if the abuse continues, you may have little recourse. It may be in you and your child's best interest if you seek advice of a specialist in online safety. You might try reply to the message with one stern but nonthreatening note. Another option is to contact the parent with evidence in hand. You may need an impartial third party to accompany you, but such encounters are usually not recommended because they can backfire.
Contact police for safety issues. Call the police and notify school officials anytime your child's safety is at stake. In particular, call the police if cyberbullying includes such things as threats of physical harm, stalking or harassment, pornographic images or extortion. If your child receives an e-mail that threatens another child, call the authorities.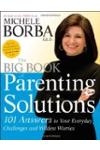 Continue Learning about Parenting