In most cases, taking a B vitamin will not lead to weight gain. However, people who are deficient in vitamin B12 might notice the scale creep upwards once they start supplementing. That's because loss of appetite is a symptom of vitamin B12 deficiency. Once levels are normalized, appetite returns and perhaps a few pounds as well. People at risk for vitamin B12 deficiency include those over age 50, those who have had weight loss surgery, vegetarians, vegans and those diagnosed with pernicious anemia, celiac disease or Crohn's disease.

No -- unless you had a clinical deficiency of B-vitamins, which weakened your energy metabolism causing muscle wasting and/or depression. Adding B-vitamins to the deficient diet would then help you regain health and muscles, which would of course add weight that is beneficial to your health. This notion may be related to people who were partially deficient and then began taking a multivitamin and mineral formula (MVM) and subsequently added muscle/weight.

The bottom line is, B-vitamins will not cause unwanted weight gain and if you are dieting, you should always take a daily MVM to help preserve muscle.
Continue Learning about Vitamins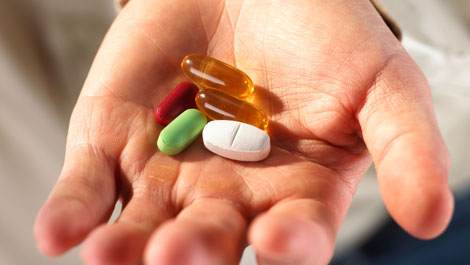 In the United States, the Food and Drug Administration (FDA) regulates vitamin supplements and provides recommended daily amount information. The FDA says that we should pay attention when considering vitamin supplements, because ...
frequently many different vitamins and minerals are combined into one product.
More