The hepatitis A vaccine is recommended for travel in developing countries. This can include but is not limited to portions of Asia, Africa, and Central and South America. Hepatitis A is a virus that can be transmitted from sewage-contaminated water. Certain fruits, vegetables, or other uncooked foods that are exposed to this water can carry the virus. Seeing your family doctor to discuss your vaccinations prior to travel is always a good idea.
Hepatitis A is a dangerous liver infection, so travelers to areas with high rates of infection should be vaccinated. Protection against the disease begins two to four weeks after you get the vaccine, but to be fully protected you need a booster shot 6 to 12 months later.
If your travel plans don't allow you to wait four weeks after your first shot, you can get a dose of immunoglobulin (IG) for short-term protection. (If your trip is a short one, the IG may be all you need.) In general, though, you should see your doctor for vaccinations four to six weeks prior to traveling, according to the U.S. Centers for Disease Control and Prevention (CDC).
The areas where the hepatitis A vaccine is recommended include:
Africa
Asia (except Japan)
the Mediterranean
Eastern Europe
the Middle East
Central and South America
-Mexico
the Caribbean (certain parts)
Continue Learning about Vaccine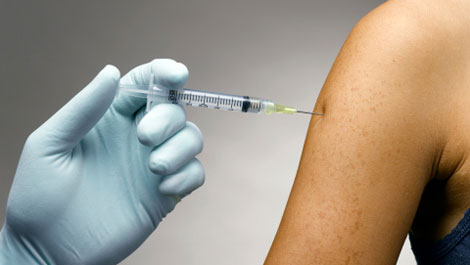 Vaccines work to protect your body against germs. Because of vaccines, many of the diseases that can cause severe sickness, handicaps and death have been eradicated. Learn more from our experts about vaccines.