Here are some examples of light, moderate, and heavy physical activity:
Light
Slow walking
Cooking food
Washing dishes
Putting away groceries
Child care
Croquet
Mild stretching
Billiards
Moderate
Brisk walking
Weight lifting
Tai chi
Golf
Cleaning house
Gardening
Playing softball
Vigorous
Walking upstairs
Jogging/running
Bicycling (faster than 12 mph)
Swimming
Cross-country skiing
Singles tennis
Jumping rope
Playing basketball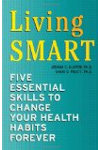 Light exercise includes activities that do not cause you to break a sweat or produce shortness of breath. An example would be a leisurely walk or casual bike ride. Moderate exercise is exercise which causes you to break out in a light to moderate sweat or makes it difficult to carry on a long conversation. Good examples would be a
brisk walk, hiking on a nature trail, performing chores around the house. Heavy exercise causes you to sweat profusely and makes it difficult to carry on a conversation of any length. Some examples would be running around a track, heavy manual labor, or heavy weightlifting.
Continue Learning about Types Of Exercise