If you can't complete the reps for an exercise during your workout, perform as many repetitions as you can with proper form. If your form fails mid-way through, then use a lesser weight and finish, or give yourself a longer rest period before starting your next set. If the exercise is too difficult, don't be afraid to regress to something simpler.
If you miss your target workout repetitions by more than one repetition (rep) on the first exercise of a given workout, go home, take the next day off, then repeat the workout.

Let's say you're scheduled for a workout on a Monday.

Workout:
Pull-down: 8 reps × 80 lbs p 8 reps × 110 lbs
Machine shoulder press: 8 reps × 30 lbs p 5 reps × 60 lbs.

The first exercise is close-grip pull-downs, and your target number of repetitions is a minimum of seven. If you complete six good repetitions or more, complete the entire workout. If you don't complete six repetitions for pull-downs, do NOT proceed to the shoulder press.

Instead, pick up your gym bag and go home. Rest Tuesday, ensure proper nutrient intake by eating a ton, and come in Wednesday prepared to crush both exercises and proceed as planned.

If you fail before the requisite number of reps, do not -- as many people do -- decrease the weight and do another set (called a "drop-down" or "break-down" set). Do nothing but leave. If you haven't recovered, you haven't recovered. Continuing can easily stagnate you for two weeks or more.

Cutting a workout short takes tremendous self-control and runs counter to gym culture. Be smart and opt for a 48-hour reboot instead of a two-week or three week reboot.

Last but not least, if you abandon a workout because you miss a set, add another recovery day between all workouts moving forward. In effect, you're just accelerating the planned decrease in frequency. There is very little downside to doing this. Twenty-four hours of additional time cannot hurt you, but underrecovering will damage the entire process.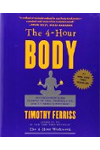 Continue Learning about Strength Training & Exercise