You can treat minor cuts and scrapes yourself by following a few simple steps:
Wash your hands and the cut with mild soap and rinse well.
Apply pressure to the cut with a clean cloth to stop the bleeding.
Apply antibacterial ointment and a bandage.
If a cut is large, appears to be deep, or won't stop bleeding, seek medical attention right away.
Minor cuts and scratches may be treated with cleansing with hydrogen peroxide followed by antibiotic ointment placement twice a day. Bandaids or occlusive dressings may be used in non-infected wounds.
The problem is that once the skin is broken, bacteria can enter the wound, causing infection. Apply first aid immediately upon injuring the skin. If the wound or scratch is bleeding, cover it with a clean cloth and apply pressure for 2 or 3 minutes until the bleeding stops.
If the wound is not gaping or bleeding much, apply an antiseptic such as Betadine spray, and cover the sound with a gauze bandage. Try to avoid letting the gauze stick to the wound or it can irritate it.
After 3 to 4 days of healing, apply an antibiotic ointment to the wound and rub gently over the scab. Look for ointments containing antibiotics such as Polymixin B and bacitracin.
Most cuts and scrapes heal quickly with regular cleaning and covering. For a deep wound, seek medical help.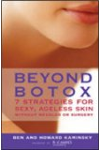 Continue Learning about Skin Injury