You should make an annual visit to the dermatologist just like you see your gynecologist, internist and dentist. I tell patients if you do these annual checks the month of your birthday then you won't forget. This is particularly important if you have a personal or family history of atypical moles, skin cancer or melanoma. If you work outdoors or have lots of recreational sun exposure then you should be a regular at the dermatologists office. It is also helpful to do monthly skin self examinations. Get to know your own moles so you can spot any changes that might occur. A changing mole should always be checked immediately.
Of course you should if you have any questions about moles or skin growths. If you have no concerns, but you have a history of skin cancer, family history of melanoma or have 50 or more moles you should see a dermatologist. Otherwise, it's unnecessary. Be sure to do self-skin exams and to have your primary care physician check any moles you have when you go for your physical with her or him.
Most people don't get regular skin checks, and most don't take dermatological checkups as seriously as their yearly trip to the gynecologist or the dentist, even though they are equally important to your overall health. In 2004, the American Cancer Society found that just 20 percent of women surveyed had annual skin cancer screenings. That percentage was lower than the rate of participation in annual screenings for other types of cancer, such as yearly mammography for breast cancer. Another study, published in the Journal of the American Academy of Dermatology, found that only 15 percent of U.S. outdoor workers (those in construction, fishing, farming, and forestry) ever had a skin examination during their lifetimes. Not only do people in high-risk sun exposure occupations fail to get screened, but so do people who should know better. Few people see a dermatologist regularly unless they have acne or some other chronic skin condition. It is always better to get checked out so we can spot a problem before it becomes more dangerous.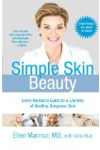 Dermatologists are doctors who specialize in treating the skin, hair and nails. Seeing a dermatologist can be beneficial for many reasons. He or she can examine your skin, hair, and nails for signs of problems that you might not be aware of. The Skin Cancer Foundation recommends having a complete skin exam by a dermatologist once a year as part of an overall strategy to lower your risk for skin cancer. A dermatologist can also advise you on the most important steps to take and products to use to keep your skin, hair, and nails healthy.
Continue Learning about Skin Disorders