Back in the day, it was postulated that men reached their sexual peak in their twenties while women reached their peak in their 40's. Logically, society should have evolved with a dating gradient of twenty years in the opposite direction rather than two years with the man being older. I think it's fair to say that's not the case. Men can be quite virile and able to perform sexually to an advanced age. Likewise women are not necessarily restricted to a sliding scale either.
However, just as people do not walk the same path at the same time in terms of their emotional maturity or their social development, neither do they sexually for reasons that have to do with family and social responsibilities, child-rearing, educational pursuits, etc. We each walk our own path. With patience and commitment, we can accept our differences in timing so that both partners can fully develop within the relationship.
There's really no way to define what constitutes a normal sex drive. Some couples are perfectly happy having sex five times a year, for instance, and some wouldn't mind doing it that many times at halftime (as long as the Lakers are winning).

The real issue comes when one person in the relationship wants sex significantly more than the other. And that's a difficult issue considering that men reach their sexual peak in their late teens and early 20s, while women reach theirs in their late 30s or early 40s.

Another difference is that men are wired to have sex every third day-about the time it takes to produce the highest quality sperm. When you consider that one-third of women experience at least occasional bouts of loss of libido, then you have the makings of a sexual dysfunction that has at least one time-tested remedy-communication.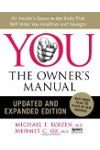 Continue Learning about Sex and Relationships