There are lots of reasons to eat: You're bored, you're at a party, your kids left 17 extra fries on the plate. The ultimate reason to eat is to provide fuel for your body-not only to keep you lean, energetic, and strong but also to feed your organs with the foods and nutrients they crave to keep your entire internal infrastructure running smoothly.

Depending on what you put into your body-as well as in what amounts and how often-eating affects how you feel and how you live. You can change the way your body works-and how you feel-with the food you eat.

However, when most people diet, they don't eat enough-and they actually slow their metabolism (which is the way your body digests food for energy). In essence, they go into a pseudo-starvation mode-the body stops burning calories as fast because it senses the need to preserve them. That's why exercise is so important. Physical activity helps keep your metabolic rate moving quickly.

In other words, exercise is what gives your body approval to burn calories. So essentially, you must exercise to keep your body from panicking and going into starvation mode.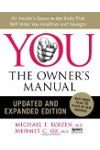 Diets fail because they are based on deprivation and often take the joy out of eating and sometimes make it difficult to live a normal life.
Diets are temporary. People go on a diet knowing that they will eventually abandon it. It's not if, but when.
Unfortunately, once the "diet" is abandoned, you are left in the ocean with no solid ground to stand upon. Instead of going on a diet, consider taking this healthy eating thing one day, one bite at a time. Incorporate new healthy foods and behaviors each day or each week. Master them and add others. This way you build an arsenal of healthy eating practices that will last a lifetime.
Crash diets often fail because they feed into the need for instant gratification, cause constant hunger, and give symptoms of chronic fatigue. Weight loss is something that takes place gradually and requires patience. Often, crash diets promise fast results, but these results are short-lived because they teach poor eating habits that cannot be sustained. When combined with exercise, a diet that is calorie restrictive will give symptoms of chronic fatigue, in that the dieter is always tired, and has a hard time completing workouts.
Continue Learning about Psychology of Weight Loss