The pomelo (also called shaddock, pumelo, pommelo, and Chinese grapefruit) is the largest citrus fruit, ranging from the size of a cantaloupe to that of a large watermelon. Botanists believe that crosses between pomelo and wild orange created grapefruit. Pomelo mixes the sweet taste of orange with the tang of lemon. Its lineage means that pomelo contains many of the same compounds as grapefruit.

One or more substances in grapefruit and grapefruit juice block the action of an enzyme called cytochrome P-450 3A4 (CYP3A4). This enzyme breaks down a wide array of medications, including atorvastatin (Lipitor). (For an extensive list of drugs affected by grapefruit juice, visit health.harvard.edu/165.) Knocking CYP3A4 out of action means higher blood levels of these medications. One glass of grapefruit juice, or eating half a grapefruit, is enough to suppress CYP3A4 activity by half, and the effect lasts up to 24 hours. The accumulation of active statin in the bloodstream could cause muscle or liver problems.

From the handful of studies on the effects of pomelo on drug metabolism, it looks like pomelo and pomelo juice act much like grapefruit and grapefruit juice.

Grapefruit and pomelo aren't the only fruits that affect drug metabolism. Lab studies suggest that black mulberry juice, wild grape juice, pomegranate juice, and black raspberry juice also interfere with CYP3A4.

You have two basic options. One is to avoid eating pomelo and drinking juice made from it. The other is to keep enjoying it but talk with your doctor about switching to a statin that isn't affected by grapefruit, such as fluvastatin (Lescol), pitavastatin (Livalo), pravastatin (Pravachol), or rosuvastatin (Crestor).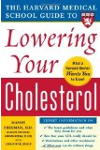 Continue Learning about Patient Education