The most common type of arthritis is osteoarthritis, in which the cartiledge becomes worn and less efficient in cushioning the joints. Studies show that millions of baby boomers are in line for osteoarthritis as it is associated with increased age. After age 50, an estimated 80 percent of America's population is affected with osteoarthritis to some degree and may have signs of pain and stiffness. Some studies show that almost everyone over the age of 60 has some form of osteoarthritis even though they all don't have the symptoms.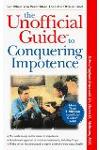 More About this Book
Unofficial Guide to Impotence
The Unofficial Guide to Conquering Impotence delivers the inside scoop on impotence: the truth about Viagra, what treatments really work, and how lifestyle changes can aid in conquering...
It is estimated that between 20 million and 27 million people in the United States suffer from osteoarthritis, a specific form of arthritis. When pooled with other forms of arthritis, such as rheumatoid and juvenile arthritis, gout and lupus, about 50 million Americans are affected.
The U.S. Centers for Disease Control and Prevention (CDC) reports that osteoarthritis and other forms of arthritis have been the most common cause of disability for at least the past 15 years. About 42 percent of adults who have been diagnosed with osteoarthritis say their condition limits their daily activities. And 31 percent of adults with osteoarthritis have problems working because of their condition.
According to the Centers for Disease Control and Prevention (CDC), about 27 million people in the United States have osteoarthritis. This disease causes joints such as the knees, hips and shoulders to become painful and stiff. However, some experts think 27 million is a conservative estimate, that more of us suffer with the condition. There are good treatments for osteoarthritis, so don't settle for being a statistic.
Currently, osteoarthritis affects more than 20 million Americans and that number is expected to grow to 40 million by 2020, making it one of the most common health problems in the country. And though MRIs will show that 85 percent of us will have osteoarthritis by age 85, only about 50 percent of us will have the symptoms. When arthritis is detected by x-ray alone, it's usually not a problem, but when there's pain associated with it, there is. Not all arthritis shows up on x-rays and not all painful arthritis means there's significant joint damage.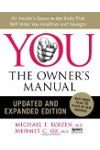 Continue Learning about Osteoarthritis