Many people avoid burgers when trying to lose weight; but burgers contain valuable nutrients, and there are tricks to making them healthier and leaner. Watch nutritionist Heidi Skolnik reveal her tips for making and enjoying a healthier burger.
The way many of us eat, we make burgers with full-fat beef, add cheese, and then avocado as well. However, you can enjoy that same burger, made with lean beef, topped with the proper serving of avocado, and a low-fat cheese.

You see, most people are eating their heart-healthy, "good for you" fats but also eating full-fat beef burgers without even thinking about it. Still other people eat their burgers without a bun because they've sworn off carbs. Eat a lean beef burger on a whole grain bun with avocado on top and you've got nothing to worry about. You've created the taste you crave while eating things you can feel great about -- and you will still lose weight!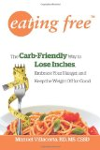 Continue Learning about Nutrition and Weight Loss

You've probably heard 'you are what you eat' at least a hundred times, but next time you do, don't dismiss it. Nutrition and weight loss are inextricably linked and without the proper diet plan, it won't matter how much exercise y...
ou do. Some foods, like hemp seeds, cinnamon and curry leaves are nutrient-dense and can help bust belly fat, while other seemingly healthier choices like 100-calorie bags of chips and boxed granola bars can sabotage weight loss. The key is to arm yourself with information and the questions below can help.
More