Changes in hormone levels from menopause affect where women gain weight, usually in the stomach area as opposed to the hips or thighs. The hormonal changes affect only where you gain the weight, not why you gain extra weight. After menopause, weight gain is more likely a result of an inactive lifestyle and eating more calories than you burn. Genetics can also play a role in weight gain as we get older.
I can't tell you how many women come in and tell me how healthfully they're eating, how active they are, how well they're doing in general, and yet they gain a pound a year during peri- and actual menopause, which often adds up to ten to fifteen pounds in the midsection. There are a few reasons this happens. On average, women tend to become less active during this time. Metabolism and muscle mass decrease, and hormones change. Of course, your body's hormones have a direct impact on your appetite, metabolism, and fat storage, so weight gain during this time is more likely caused by hormones rather than overeating. In your younger years, you may have gained in the hips and buttocks, but now you'll notice you gain in your waist, which has to do with low estrogen.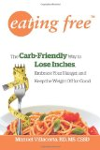 Each year over the age of 30 women lose lean body mass that help burn calories. Over the age of 30, women can lose up to 1/2 lbs of muscle mass every year. That's 25 calories less you must eat, or more you must exercise off every day. Just think, a 55 year old women could lose up to 12.5 lbs of lean body mass if she doesn't do some form of weight training. That's over 300 calories less she must eat to stay the same weight!
It really ads up every year. Add to this, even more lean body mass loss by sitting watching tv or working on the computer. No wonder obesity is such a problem. The key is to build up lean body mass by strength training and do cardiovascular exercise. It's worth your effort.
Continue Learning about Menopause