It's important to warm up with a light jog or calisthenics before stretching, says Dan Gurley, orthopedic and sports medicine surgeon at College Park Family Care Center. Learn how to prevent sports-related injuries in this video.
Before exercise, a thorough warm up should be performed to help ensure your muscles are working through their proper range of motion. If you have any tight or stiff muscles the first step will be to relax them through self myofascial release by foam rolling any tight or sore sports for 30 seconds. Follow this up with lengthening by stretching to get them back to their proper functioning length. Stretch any tight muscles for 30 seconds with static stretching to get them back to their proper functioning length. Follow this up finally with an active dynamic warm up by moving the joints and muscles through a full range of motion, by performing exercises like prisoner squats, lunges with rotation, and push-ups. Once all the major muscle groups and joints of your body are at their proper working length and moving through a full range of motion, you can start your workout.

Always warm your muscles before you start your stretches. Walk or march in place or climb up and down flight of stairs slowly for a few minutes before stretching. Focus on your posture, abdominal control (keeps your spine straight), and regular breathing during your warm-up. This warm-up causes an increased circulation of blood to the muscles and helps reduce stiffness and injury. Warm muscles are elastic and will help you to move in full range of motion.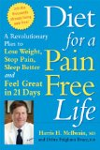 Continue Learning about How to Prepare for Exercise


Before you start an exercise regimen, it is important to consult a healthcare provider to ensure you do not have any conditions that may be hampered by exercise. If all is a go – read up on fitness tip, choose an activity, e...
stablish a routine and welcome the rewards!
More