What type of doctor should I see about my nail health?
A doctor who specializes in treating nail and skin disorders is called a dermatologist. You may see your regular doctor about your nail health concerns, and he or she may refer you to a dermatologist. You can also find a dermatologist online at www.aad.org or by calling (888) 462-DERM.
Continue Learning about Healthy Nails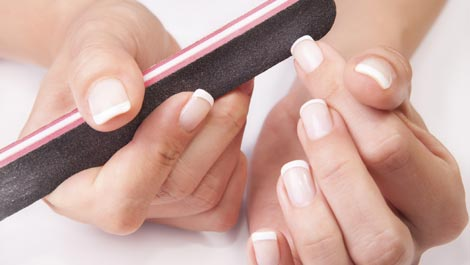 For healthy fingernails, pamper them daily with a gentle buffing or a massage. This increases circulation to the nails, keeping them from cracking and peeling. Rubbing petroleum jelly, vitamin E or a cuticle cream into the cuticle...
s at night will keep them moisturized and also promote nail strength. Wear gloves when washing dishes or cleaning to prevent nails from becoming brittle, and don't use nail polish remover that contains formaldehyde or acetone, both of which are drying.
More