One possible cause of blue-gray nail discoloration is using the drug minocycline. This broad-spectrum antibiotic has been found to turn nails a light blue-gray color. However, there are many other causes of nail discoloration as well, including fungal infection, chronic diseases and the use of various medications. Contact your doctor to get an accurate diagnosis and discuss the best treatment options for you.
Continue Learning about Healthy Nails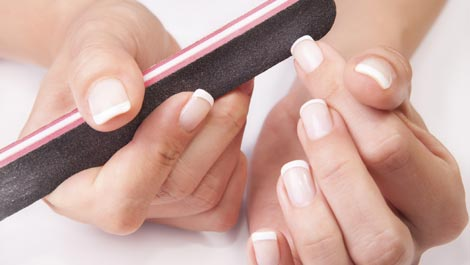 For healthy fingernails, pamper them daily with a gentle buffing or a massage. This increases circulation to the nails, keeping them from cracking and peeling. Rubbing petroleum jelly, vitamin E or a cuticle cream into the cuticle...
s at night will keep them moisturized and also promote nail strength. Wear gloves when washing dishes or cleaning to prevent nails from becoming brittle, and don't use nail polish remover that contains formaldehyde or acetone, both of which are drying.
More