If you've ever wondered why you can't shake the cigarette smell after spending time in a smoke-filled room (or with a few heavy-puffing friends), it's because your hair acts like a paper towel - it's absorbent. And hair also often has a mild electric charge, particularly in very low humidity, and this can attract charged pollutant particles. So in a nutshell, your hair takes the stink from the air, and brings it home with you. This is a time to shampoo, as the toxins in smoke are harmful to your hair.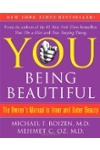 Your hair smells like smoke after being around smokers because of a phenomenon that some scientists are now calling "third-hand smoke," which refers to the toxins, particles, and even the smell of smoke that lingers in furniture, carpet, drapes, and other fabrics after someone has smoked in a room. Third-hand smoke can also linger on your clothes and hair if you spend time with a smoker, particularly in an enclosed space.

Although the health consequences of firsthand and secondhand smoke have been well studied, the research on third-hand smoke is less comprehensive. However, because cigarettes contain more than 250 toxins, including lead, cyanide, and arsenic, all of which can pose health hazards to humans, some scientists believe that third hand smoke may be dangerous, particularly if small children are exposed to it.

Continue Learning about Healthy Hair and Scalp