Protein is vital for growth, strength, and brain power. Protein supports our:
muscles
blood
bones
organs
hair
nails
hormones
energy level
Our bodies do not store much protein. Everyone needs it constantly to help the body work its best. Children need protein to support all of these functions and to grow at the same time.
Growing kids need protein to help them build and repair cells, enzymes, and hormones, and, as a last resort, to provide energy. In addition to protein, foods in the protein foods group supply varying amounts of zinc, magnesium, B vitamins (thiamin, niacin, vitamins B-6 and B-12), and vitamin E. Many also provide iron. The type in meat, poultry, and fish (heme iron) is better absorbed than the iron in eggs, dried beans, and peas (nonheme iron). And while we are on the topic of health, this food group offers the max in terms of a vitamin-mineral package. For example, B vitamins act like sparkplugs to help the body use and produce energy. Protein foods also help form new blood cells and body tissues, and they help the nervous system function properly. Their iron helps carry oxygen in the blood and prevents anemia; their magnesium aids in bone building and energy release in muscles; and their zinc helps the immune system function.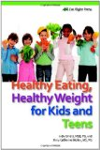 Continue Learning about Healthy Eating For Children & Teens