Are gymnastic events considered aerobic or anaerobic?
Gymnastics events are anaerobic, but the practices involve a lot of the aerobic system with quick anaerobic bursts. During the season, perform aerobic conditioning on recovery days to continue building an aerobic base while letting the rest of the body recover from the long practice sessions. The events and gymnastic routines in competition are short but performed at a high intensity, which means they are more anaerobic. The anaerobic system for a gymnast does not need additional work using cardiovascular equipment or outside sprinting.

Continue Learning about Gymnastics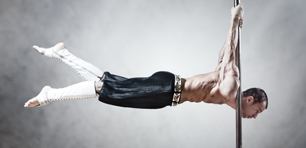 Gymnastics focuses on balance, flexibility, and core strength. Gymnasts must maintain a healthy diet in order to compete at a high level. Proper technique and spotters can help limit the injuries associated with gymnastics.