Here are some examples of possible goals to get your family started:
Take a 20-minute walk after dinner three nights a week.
Take a physical activity break during TV commercials by jogging in place, dancing, or doing situps.
Call the local park district or community center and sign up for a class.
Go on a bike ride on Saturday mornings instead of watching cartoons.
Limit screen time to two hours each day.
Pop in a family-friendly exercise DVD in place of a movie or TV program two times a week.
Each weekend pick one outdoor project that gets everyone moving for one hour, like cleaning the car, raking the leaves, or cleaning out the garage.
Track your family's progress in a log or on a calendar. At the end of the week, look at what you were able to accomplish. If you were unable to meet a goal, try again or perhaps pick another way to get more active. For example, if your family couldn't enroll in a class at the YMCA, then set up your own 30-minute home fitness class (jumping jacks, walking up and down the stairs, jumping rope, dancing to music) three times a week. Don't be too hard on yourselves. Change takes time! Keep trying and always celebrate your hard work.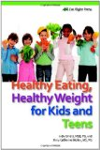 Continue Learning about Fitness Goals