According to the American Heart Association and other experts, not all activity needs to come from formal exercise sessions. All activity adds up to better health. Here are some tips for adding more activity to your lifestyle:
Take the stairs instead of the elevator.
Walk whenever you can, instead of driving.
Get off the bus a stop early.
Park farther away and walk.
Stand up while talking on the phone.
Lose your TV remote control -- get up to change channels.
At work, use lunch hours and coffee breaks to take a walk around the building.
Make social occasions more active -- instead of dining out, go dancing!
Set out some specific weekly goals to increase your general level of activity. Any increase will benefit your health. And keep in mind that this is beyond any specific activities you might also do, such as jogging or swimming or cylcing. We're talking here about just being up on your feet puttering about. Let's say you find that on a typical weekday, you're on your feet moving around about 30 to 45 minutes, but you'd like to get that up to an hour a day, a reasonable goal. OK, suppose you walk the dog for 10 minutes each morning. Add another 10 minutes; both your dog and your body will thank you. Or resolve to walk 15 minutes during each lunch hour. You'll be getting closer to your goal.
Take a moment to list some of the other things you can do in a week to help you achieve your physical activity goal. Here are a few suggestions:
Park a few blocks farther from your office and walk. When you go shopping, park in the far corner of the lot and walk to the store.
Take the stairs rather than the elevator, of course.
At airports, "carry" yourself and your bags up the stairs; avoid escalators or conveyors.
During lunch, go for a brief walk around the block. It needn't be strenuous; after all, you'll be wearing your regular clothing, so you won't want to work up a sweat.
Take a stroll around the neighborhood when you come home from work; it's a good way to build up some minutes puttering around, and it's also a good way to unwind, reflect on the day's events, relieve stress, and build a buffer between work and family life.
On weekends, build something active into your routine -- a bike ride with the family, for example, or a walk in the nearest park, window shopping, a stroll through the neighborhood.
Be creative; life offers endless opportunities to be active; we simply have to be open to them.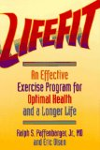 Participate in "accidental exercise". Accidental exercise is any physical activity performed throughout the day that's not necessarily formal exercise, such as taking the stairs, walking the dog, parking in the furthest parking spot, pacing while talking on the phone, and performing household chores. These activities add up and help burn extra calories throughout the day. Moreover, when engaging in these activities you won't have the urge to eat. Oftentimes people eat junk food (and subsequently consume unnecessary calories) because of boredom or stress, not necessarily hunger.
Adding physical activity to your life does not have to be difficult. Surrounding yourself with social situations and social support to physical activity will help. Things like joining a walking club or a group exercise class or walking with your friends and family after work are ways to combine physical activity and social aspects together. Throughout your day there are ways to increase physical activity as well. By parking further away from things and walking to places, using stairs instead of elevators, taking the longer walking route to things all can help you be active. Adding social support by telling your friends and family you want to become more active and asking them to help in support of your goal will help you in being more active. If you combine social support, with an environment that makes physical activity more possible with your desire to be more active you will achieve your goal.
Many employers now encourage walking meetings, so instead of sitting at a desk, why not discuss work initiatives during a walk. Instead of sitting in a lunch room, or at your desk, eat lunch then go for a walk for the remainder of your work hours.
During the evening hours, instead of watching TV from the couch, do sit-ups and push-ups during commercial breaks. During the show, do lunges and squats to work the legs. If you do this through 2 TV shows you will be getting a good workout. Bottom line, you can always find ways to add exercise in to activities of daily living.
The Dietary Guidelines for Americans call for 30 to 90 minutes of physical activity every day, depending on your body's needs.
Here are a few ways you can incorporate physical activity into your regular day:
Skip the drive-through car wash and wash the car yourself.
Stretch your green thumb by gardening. For a double benefit, grow fruit, vegetables and herbs that you can eat or preserve.
If possible, ride your bike to work or to run errands.
Go on active family vacations or weekend outings.
Like good eating habits, regular physical activity can be part of everyone's healthful lifestyle.
The five things you need to do if you want to become more physically active are:
Set a clear, achievable goal. Be sure your health goal is specific and that it can be measured. For example, "I will walk 30 minutes, 3 days a week" is a clear, specific, and measurable goal. Start small -- choose a goal you can accomplish, and then build on your success.
Monitor your progress. Track your progress using a simple calendar so that you have a visible "report card" of your health behavior changes over time. Put an "x" on each day that you meet your goal. If you're not accomplishing what you planned, you can check the calendar for patterns and adjust your behavior. For example, record the number of minutes (in 5-minute increments) that you exercise each day. Watch your progress and be proud of yourself!
Arrange your world for success. Putting reminders to exercise in your car, office, refrigerator door, and bathroom mirror can help you succeed. Put your gym bag in your car so you have everything you need for a workout. Post a picture of a walker or a runner above your desk to remind you what you're working toward. Put your monitoring form in a place you will see every day, such as the refrigerator door or the bathroom mirror.
Recruit a support team. Enlist the help of others. Let the people who want to see you succeed know what you're trying to achieve. Consider your family, friends, and work colleagues as your potential support team. Ask them to support your efforts in meeting your activity goals, and to join you in celebrating your success. They will be happy to let you know you're doing a great job!
Treat yourself. Reward yourself every time you do the health behavior you have targeted. Treat yourself after every walk, every gym session, or every time you meet your activity goals. Select a "treat" that is important to you, readily available, and not costly. A hot shower with special soap, 10 minutes of alone time, or a chat with your exercise partner are some good examples of treats. Treats are especially important when you are starting a new health behavior -- you can phase them out over time as the new behavior becomes automatic.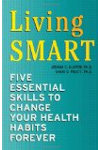 As you grow stronger, keep pushing yourself. However, never increase your physical activity by more than about 10% a week.
Continue Learning about Fitness