In a traditional gym setting, your workout attire should be comfortable and allow you to move freely. It is useful to buy fabrics which breath well and keep you cool during exercise. Often health club facilities will have dress codes. If you frequent a gym, check with your local facility and read their clothing policy.
If you are working out at a fitness facility ask friends and coworkers what they wear to workout in or, when going to first join, check out what other people are wearing. Everyone wants to 'fit in' and look the part. Fitting in and looking the part psychologically allows you to have increased self confidence and will help you feel more comfortable continuing to work out in a fitness facility and around other people.
Despite what some gyms may make you feel, how you look when you exercise doesn't make a bit of difference. The most important factor is that what you wear is comfortable and supports anything that needs to be supported.
Here are some tips for your workout gear:
Not all shoes are alike. The type of exercise you're primarily doing determines what type of shoe you need. If you like aerobics, step, kickboxing, and other high-impact workouts, you need a shoe with good shock absorption and stability. If you're more into strength training and cardio equipment with an occasional foray into other activities such as walking, try a cross-trainer that is lightweight, durable, and offers moderate cushioning and stability. If you're a more athletic girl and you enjoy running and jumping type of exercising, you need a running shoe that supports explosive heavy pounding and stop-start activity. If you enjoy walking, hiking, biking, and other outdoor activities, you probably need a walking shoe with excellent ankle support.
Wear cotton. If you exercise in spandex, you may end up with a yeast infection or candidiasis, which as we know is a definite energy depleter.
Don't wear a thong. I know this is gross, but a thong can pull feces into your vagina if you're doing a lot of back and forth motions, and that can give you a urinary tract infection. It can also cause bacterial vaginosis, which is a disruption of the normal flora that lives in the vaginal area. Although wearing a thong may rid you of those ugly panty lines (even more evident when you're wearing tight exercise gear), lose the thong. You're better off wearing no underwear than a thong.
Wear a good bra. Finding the right sports bra takes trial and error. It all depends on what size you are and what type of exercise you normally practice. Sports bras are specially designed to help minimize movement during your workout and offer better support and more comfort than a regular bra. Along with the fatty tissue and mammary glands that are in your breasts, ligaments help keep the breasts firm and perky. Exercising in the wrong bra can stretch these ligaments, leading to greater sagging and even pain during exercise.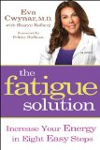 Clothing that is appropriate to your atmosphere would be appropriate. Wearing thermals in 100 degree weather would not be ideal. Clothing such as dri-fit material is always beneficial. Having something that will allow your body to breath is great. Heavy cotton is not going to be the best choice.
When you exercise make sure that you wear comfortable clothing. It should be something that allows you to move freely and doesn't irritate your skin. It also shouldn't be so baggy that it will hinder any of the exercises you wish to perform (such as a large shirt when working with a foam roller or pants that will get stuck in cardio equipment). Wear good tennis shoes that support your foot with clean socks. Really those are the only requirements. Everything else is up to you and your preference. As long as it allows you do exercise and you feel good in it--go for it!
For your first foray off the couch, you can throw on whatever cotton T-shirt you have around. As you get serious, however, you want to choose comfortable, skimming workout clothes that are not baggy. Clothes that are loose fitting or too short or tight will make using gym machines or getting on the floor difficult. Don't overdress. If you stay cool, you are more likely to continue exercising. Again, when you are buying these clothes, make sure there are no areas that are rubbing or chafing your skin.

Workout clothes are primarily functional, but a spiffy workout outfit can be part of your strategic plan, and putting it on can be a signal to your mind that you are ready to work out.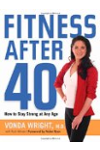 More About this Book
Fitness After 40: How to Stay Strong at Any Age
It's one of the undeniable facts of life. After we reach a certain age, our bodies change. No matter how fit we may have been at 20, we're very different people after 40. But growing older doesn't...
Continue Learning about Fitness Apparel