You may experience an increase in blood pressure as a side effect of taking certain medications for fibromyalgia. In most cases, the increase in blood pressure, if any, is modest. Your doctor will monitor you after you start taking any new medicine. If you have a significant increase in blood pressure, your doctor may recommend switching to a different medication. If your physician prescribes a medication for fibromyalgia, tell him or her if you have high blood pressure or if you are currently taking medication for high blood pressure.
Fibromyalgia can be treated with several different prescription medications, some of which can raise blood pressure in some people. In addition to medications approved by the Food and Drug Administration for fibromyalgia (Cymbalta, Savella, and Lyrica), many doctors experienced in treating fibromyalgia find success with other medications, including antidepressants and opioid painkillers. If you have high blood pressure, be sure to talk with your doctor about it when discussing which medications are right for you to treat fibromyalgia.
Continue Learning about Fibromyalgia Treatment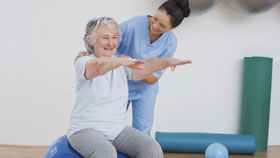 Because no underlying disease process is known, doctors aim to treat the symptoms of fibromyalgia. A healthy diet and getting regular, low-impact exercise like yoga, walking or water aerobics are key to maintain your health with f...
ibromyalgia. Your doctor may also prescribe pain medication and recommend support groups or counseling.
More