One contributor to a decline in vision is refractory problems. Simply, refractory problems like near-sightedness (meaning you only see close things) or far-sightedness (meaning you can only see far away) stem from irregularities in the shape of the eye.

The normal eye is a perfect sphere in which the cornea and lens focus light to form the image on the retina. In near-sighted people, the eye is too long from front to back, so when the light travels through, the image it carries doesn't come into sharp focus on the retina as it should--but on the middle of the eye. In far-sighted people, the eye is too short, so the image would only come into a sharp focus well in back of the retina.

Eyeglasses or contact lenses can alter the light coming into the lens of the so that it correctly focuses on the retina. Nine out of 10 people can improve their eyesight with a corrective form of treatment, like glasses.

It's said that the Roman emperor Nero would look through an emerald to help focus on gladiator fights, and that's thought to be one of the first inventions of eyeglasses. I'm sure no one dared to make a "three eyes" joke in his presence.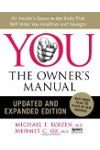 Continue Learning about Eye Conditions