To lose a pound of fat a person needs to "burn" 3500 calories of fat. To lose one pound a week you need to burn 500 calories more than you consume (500 calories time seven days= 3500 calories). This can be accomplished through an increase in exercise, a decrease in calories eaten, or a combo of the two.

In order to lose fat, you need to burn 3,500 calories. This number is equal to 1 pound of fat. A way to assist you in fat loss will be to figure out the amount of calories your body burns at rest. Once this has been calculated, you can figure out how many calories you consume on a daily basis, how many calories you burn in a typical workout, and then figure out how much you can consume compared to what you burn in order to lose fat. However, be sure to still eat healthy and well-balance meals to keep energy levels up.
One pound of fat contains about 3,500 calories of energy; thus, if you can expend 3,500 calories more than you consume, you'll lose a pound of fat. To lose a pound a week, then, you need a daily caloric deficit of 500 calories, about the number of calories in just three cans of beer, or three eight-ounce glasses of whole milk, just two bagels with butter, or a couple pieces of toast with butter and jam and a glass of orange juice, two waffles, or, alas, just one hamburger with cheese.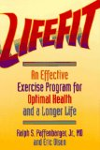 Continue Learning about Exercise For Weight Loss