Seizures in children may be caused by metabolic imbalances, genetic conditions, brain malformations, trauma and infections. But a high fever, especially when accompanied by an illness such as chickenpox, the flu or an ear infection, is the most common cause of seizure in children between the ages of one and two.

"Severe gastroenteritis (intestinal infection) for instance, can cause some children to have a seizure, especially if they have become dehydrated from vomiting or diarrhea," says Raman Sankar, MD, PhD, chief of the Division of Pediatric Neurology and Rubin Brown Distinguished Chair at Mattel Children's Hospital, UCLA. "Several inherited metabolic disorders can produce seizures and can often be managed with special diets and/or nutritional supplements."

Usually harmless, fever-induced seizures afflict between 3-5% of all babies in the United States. Most babies with febrile seizures will outgrow them before their fifth birthday.

About one in four children who are evaluated for seizures turn out to be suffering from some other condition such as migraines, fainting spells, night terrors or psychiatric disturbances.
The majority of generalized seizures in children are due to epilepsy syndromes, which are genetically determined. The prognosis depends on the type of epilepsy syndrome and the age of onset. Some of the generalized epilepsy syndromes can be outgrown by children. Partial onset seizures are also common in children, and are due to abnormalities that are presumed to be present from birth. These causes include cerebral palsy, congenital malformations during brain development and mental retardation.


The causes of epilepsy or nonfebrile seizures in infancy are not substantially different from those in childhood. The factors that place a child at risk for nonfebrile seizures are congenital malformations, neonatal seizures, and a family history of epilepsy. In children younger than two, the seizures are more frequently associated with another disorder. Approximately 25 percent of children who have recurrent seizures during the first year are developmental or neurologically abnormal at the time of the seizure. Intellectual disability is associated with seizures that are persistent and difficult to control.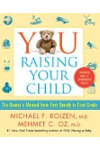 Continue Learning about Epilepsy & Seizures

Epilepsy is a chronic condition, causing abnormal electrical transmissions in the brain. Seizures may be general, affecting large areas of the brain, in which the afflicted individual loses consciousness and has physically violent ...
jerking of all muscles. Learn more about epilepsy from our experts.
More