The hallmarks of an emotionally intelligent individual are empathy, social skills, adaptability, problem-solving skills, flexibility, assertiveness and concern for oneself and others. One competency of emotional intelligence is "collaboration". Using collaboration as a problem-solving tool can be very effective. A collaborating individual works with the other person to come to a conclusion which satisfies both parties. It involves exploring the issues and coming up with creative solutions to a problem.
Emotional intelligence can be developed into a powerful problem solving tool. When problems arise between individuals, all individuals want to "win". Through the use of emotional intelligence skills, individuals can handle relationships more effectively, have more empathy, be more aware of emotions and be able to collaborate with others to develop a win-win solution.
These four steps will allow you to use emotional intelligence as a problem solving tool:
(1) Identify your Emotions: This skill allows you to identify what you're feeling and determine whether what you're feeling is something real, or something phonier than a four-dollar bill. Let's say you're jealous over someone else's success. Ask yourself if you're truly jealous, or maybe upset that you haven't achieved what you wanted to.
(2) Facilitate your Emotions: This skill allows you to use all the multiple emotions you may be feeling and use those mood swings to think about different points of view (which can help you solve problems). In my jealousy example, you'd now be able to identify your obstacles and figure out ways around them, rather than letting jealousy get you off-track.
(3) Understand your Emotions: This is the ability for you to understand that emotions aren't as black and white as salt and pepper, but that we all experience complex chains of emotions that transition from one to the other. We can learn to play to emotions of others, be they bosses, coworkers, or customers. Controlling your emotions and helping others use their emotions can make you feel more in control.
(4) Manage your Emotions: This skill doesn't mean that you're able to hide your crying until you get to the restroom, but rather it lets you determine whether the emotion is typical and gives you the ability to solve problems that are emotionally based, and use your rational self to manage emotions. Next time you're feeling jealous, for example, you'll be able to harness that emotion more quickly and better manage your feelings and subsequent behaviors.
Once you establish this foundation of control over your stressors, then you're better equipped to tackle the problems more specifically.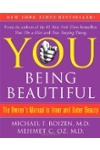 Continue Learning about Emotional Intelligence