Corticosteroids are the most commonly prescribed drugs to treat eczema. They work by suppressing the immune system and reducing inflammation. Corticosteroid creams applied to the skin can be used to provide relief from itching and for more severe cases systemic corticosteroids like prednisone can be taken orally or injected directly into the skin. Immunomodulators, like tacrolimus and pimecrolimus, can also be prescribed to treat eczema and work much the same way as corticosteroids. They reduce inflammation and dull the immune system.
If the itchiness caused by your eczema seems to be worse at night an antihistamine that causes drowsiness might be able to help. Not only will it provide you with some relief from itching, it may actually help you get a better night's sleep as well. Occasionally, you may develop a skin infection as a result of your eczema. If this happens your doctor will most likely prescribe an antibiotic to fight it.
Treatments can be over-the-counter or a prescription and include emollients, topical steroids, oral steroids, topical immunomodulators, and others. Topical steroids (cortisone) are used in most types of eczema to reduce inflammation when it flares and the skin becomes inflamed. These ointments and creams come in several strengths, depending on the age of patient, severity of condition, and size of area to be treated. If topical steroids are ineffective, oral steroids can be prescribed by a physician for more severe cases. Topical immunomodulators, substances that help to regulate the immune system, are used sometimes when eczema is particularly difficult to manage.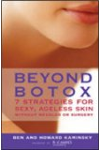 Medications treat eczema by controlling itching, reducing skin inflammation, clearing infections, loosening and removing scaly lesions, and reducing the formation of new lesions. It is important to remember that, in most cases, no one treatment will be totally effective in treating eczema. A combination of therapies is usually the most effective way to manage the condition.

Talk with your doctor about the range of therapies used to treat eczema.
Continue Learning about Eczema