Patients who suffer recurrent episodes of acute eczema or urticaria, who have chronic urticaria, or urticaria complicated by swelling, trouble breathing, and other potentially serious problems should be formally evaluated by a specialist. A visit to your regular family physician is the first step in order to evaluate for nonallergic causes of eczema. If allergy is suspected, you will probably have to keep a diary containing such information as (1) foods your child has eaten, (2) any unusual exposures, and (3) when the hives appear. Bring the diary with you to the allergist's office.

To unravel the urticaria puzzle, the allergist-immunologist will take a detailed history about the patient's life, looking for clues that will help pinpoint the cause of symptoms. Frequency and severity of symptoms, family medical history, medications, work and home environment, and miscellaneous matters -- these will all be part of the allergist's inquiry. The allergist will want to review your child's diary for further clues. In some cases your child may need blood and urine tests, x-rays, or other procedures. Skin testing may provide useful information only in some cases. The allergist-immunologist will decide which tests to order based on the different types of urticaria and the suspected cause.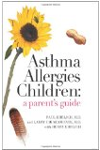 More About this Book
Asthma Allergies Children: A Parent's Guide
Asthma and allergies are at epidemic proportions. It doesn't have to be that way. Two experienced pediatric allergists tell everything a conscientious parent needs to know about these conditions,...
Continue Learning about Eczema