Cervical cancer is not in and of itself a sexually transmitted disease. But it is the consequence of damage from a sexually-transmitted virus. Over 99 percent of all cervical cancers are the consequence of damage by the Human Papillomavirus (HPV).
HPV is the most common sexually transmitted disease in the US, affecting literally millions of women each year with new cases. But only a small subgroup of these women goes on to get cancer. The reason some women get cervical cancers and many don't, even though they share the commonality of being infected by HPV, is related to multiple issues.
Those patients who develop cervical cancer often:
Have had more sexual partners and thus have contracted more strains of the virus. About 30-40 different varieties of this virus exist in the human genital tract.
Do not regularly get screening with pap smears. Yes, that still happens!
Have stronger strains of virus (HPV 16 and 18 are the "the bad actors").
Are immunosuppressed from smoking, HIV (AIDS virus), and/or steroids.
The contents of this website are for informational purposes only and are not intended to be a substitute for professional medical advice, diagnosis, or treatment. Nor does the contents of this website constitute the establishment of a physician patient or therapeutic relationship. Always seek the advice of your physician or other qualified health provider with any questions you may have regarding a medical condition.
About half of the women diagnosed with cervical cancer are between the ages of 35 and 55. The majority of cases are caused by exposure to the human papillomavirus (HPV), a common sexually transmitted disease. HPV affects up to 80 percent of females and males in their lifetime. Many cases of HPV clear on their own, but certain types of HPV can cause cervical, vulvar and vaginal cancer in females.
Yes, cervical cancer is transmitted by the virus, HPV, human papilloma virus. It is the only know culprit for cervical cancer. HPV is sexual transmitted. It seems the first time a woman has sex, she is 100% exposed to HPV. The boys seem to be the carriers. Then, over time, women will either show effects of the virus or it will go into remission. It probably never leaves our bodies, and can come out at times when we are immunosuppressed.
Yes, cervical cancer is a sexually transmitted disease (STD). We now know that cervical cancers are caused by the human papillomavirus (HPV), although risk factors like smoking, weakened immune system, age over 40, and lack of regular pap tests do contribute.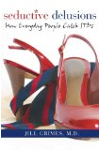 Continue Learning about Cervical Cancer