Cardiovascular (cardio) exercise has many benefits for the body. Cardiovascular exercise, also known as aerobic exercise, is movement that increases the heart and respiratory rate, and increases the blood and oxygen flow throughout the body. Some of the many benefits of cardiovascular exercise include:
increased heart muscle strength
improved cholesterol
stress reduction
lowered blood pressure
mood and self-esteem boost
weight control
improved sleep
This content originally appeared on http://www.livehealthyaustin.com/
Benefits of cardio include, increasing VO2 max (maximizing your body's ability to transport and use oxygen during exercise), increasing stroke volume (the volume of blood pumped from one ventricle of the heart with each beat), while also increasing the oxidative capacity of a muscle (amount of oxygen a muscle uses during aerobic activity). Another benefit of cardio exercise is a decrease in resting heart rate as well as a decrease in your heart rate during exercise. Basically, cardio increases your cardiac output by making your heart and lungs stronger and muscles more efficient to make your workouts more effective.
While I'll admit that stroke volume, VO2 max and the oxidative capacity of a muscle are lofty terms you may have not heard of, here are some everyday benefits of cardio I am sure you will appreciate: increased bone density, reduction in stress and anxiety, reduced risk of heart disease and some cancers, better sleep, more energy, higher level of confidence, lower cholesterol and yes, the last one is obvious, cardio is a great assistor in weight loss. So make sure you get your 30 minutes 5-7 days a week!
Cardio exercise has a lot of benefits that contribute to mental and physical health. They include:
Decreasing:
Daily fatigue
Anxiety
Depression
Coronary artery disease (CAD)
Hypertension
Non−insulin-dependent diabetes mellitus
Cancer
Osteoporosis
Obesity
Increasing:
Flexibility (potentially)
Work, recreational, and sports performance
Sense of well-being
Blood lipid profile
Insulin sensitivity
Glucose tolerance
Immunity
Remember to begin slowly, pace yourself and always consult your physician before increasing your activity level.
Benefits of cardio exercise are so many that it is impossible to detail them here, improve mood, improve heart function, decrease plaque in your arteries, decrease your risk of Type II diabetes, decrease your waist size, improve your immune function, increase your balance, pull plaque out of your gonadal arteries so that you have better orgasms, jeez they do just about everything good that I canthink of. An additional benefit to cardio exercise is that it even increases memory and brain function.
CV exercise has so many benefits . First and foremost it is the best exercise for one of the most important muscsles in our body. Our Heart!!!! It helps keep us young and keeps us away from the Doctor. If you want to keep up with younger kids playing basketball or tennis then you better start doiong CV exercise to improve your heart health. If you get tired or out of breath walking up the stairs , do CV exercise! If it is somethng that you hate to do it probably means it's very important!
There are many benefits, both physical and psychological, of cardiovascular exercise. Cardiovascular exercise helps strengthen your heart and lungs. It contributes to weight loss and weight maintenance, helps decrease body fat, reduces stress levels and decreases daily fatigue. Regular cardiovascular exercise also helps decrease the risk of many chronic health conditions such as coronary artery disease, type 2 diabetes, osteoporosis, certain cancers, obesity, high blood pressure, and depression.
The benefits of cardio exercise is to improve your fitness level and stamina. Also it helps your heart and decrease the likelihood of heart disease and its many complications. The other thing it helps is your mental fitness. It decreases anxiety and can also help with depression.
The benefits of cardio exercise are many and affect physical and psychological components of everyday life. Some of the benefits are:
Weight Loss
Aerobic Capacity (stronger heart and lungs)
Reduced Stress
Lower Risk of Heart Disease
Improved Confidence/Self esteem
Better Sleep Habits
Increased Bone Density
More Energy
These are just some of the many benefits of cardiovascular exercise. I guarantee that adding a quality cardio program to your life can only change you for the better. From the family fitness perspective, starting down this path is a great model for kids looking to stay active as they get older.
The benefits are many:
1) To build heart and lung strength
2) Warms your body up for other activities and allows you to stretch more effectively.
3) Helps evaporate stress
4) Helps improve bone density
5) May improve your energy level and help you sleep better
6) A great way to spend quality time with others. The list goes on and on.

So lets get to it by doing any activity that gets your heart pumping. Check out my free cardio workout on my home page.
There are many benefits of cardiovascular training. It helps to increase VO2 max, stroke volume, cardiac output, and oxidative capacity of muscle as well as decrease resting and exercise heart rates and blood pressure. Overall, it makes your heart and lungs more efficient so that they can perform better without having to work as hard.
While I recommend different kinds of physical activity in different circumstances(including resistance exercise, walking, and stretching), the way to improve heart function is to sweat more than a kid in the principal's office. Cardiovascular activity lowers both the top systolic (the pressure being exerted when your heart contracts) and the bottom diastolic (the pressure in the arteries when the heart is at rest) numbers of your blood pressure. Cardiovascular exercise may also be helpful because it makes your blood vessels more elastic by forcing them to dilate.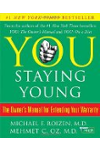 Continue Learning about Cardiovascular Training