Although the cause of breast cancer is typically unknown, researchers have identified risk factors that make some women more prone to developing it. Hormones are among those factors. Research indicates that breast cancer risk increases when breast tissue is exposed to high levels of hormones for long periods. This can be due to beginning menstruation at an early age, experiencing menopause at a late age, having children later in life or not at all. Studies also indicate that long-term use of birth control methods that contain both estrogen and progestin, a synthetic form of progesterone and long-term use of hormone replacement therapy may increase breast cancer risk slightly. However, the risk from birth control hormones disappears 10 years after stopping usage.
Nonhormonal risk factors include: family history of breast cancer; biopsy-confirmed atypical hyperplasia or atypical lobular hyperplasia; mutation in the BRCA1 or BRCA2 genes; family history of BRCA1 or BRCA2 mutations; radiation to the chest before age 40; lobular carcinoma in situ; and certain other inherited syndromes and genes. You may also be at higher risk if you smoke, drink heavily or are obese.
Increased breast-cancer risk factors include:
Age. The older a woman is, especially once over age 60, the greater the risks for breast cancer.
Race. Some studies have shown that African American women may have an increased risk over women of other ethnic backgrounds.
Family history. Family history of breast cancer is a strong indicator of increased risk. If your mother, sister or daughter has breast cancer, there is an increased and more significant chance that you may as well.
Personal history. If you have had a history of breast cancer, there is a greater risk that you may develop it again. There are breast cancer genes that have been shown to increase the risk of cancer as well.
Estrogen. Estrogen is a hormone that occurs in every woman, but at increased levels it may also increase your risk of breast cancer. Increased estrogen situations can include a) having your first period at an early age—before the age of twelve; b) a pregnancy occurring at a later age, after the age of thirty-five; c) having no children, as women who have never been pregnant have increased levels of estrogen throughout their lives; d) taking hormonal replacement therapy; and e) taking oral contraceptives.
Lifestyle changes. These may also increase and/or reduce your risk of cancer. Decreasing your fat intake, increasing your fiber, limiting alcohol, reducing smoking and staying active can all significantly reduce your risk of cancers of the breasts.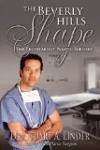 Continue Learning about Breast Cancer