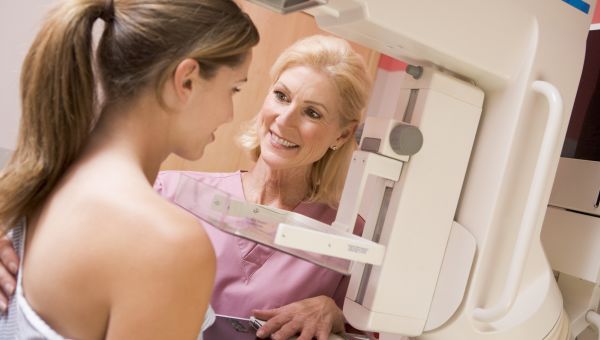 Busy Woman's Guide: What You're Not Told About Mammograms
The latest recommendations on mammograms can be confusing, but the major medical associations agree on one thing: That women 50 and older should have regular mammograms. But they disagree on the age to start, and individual physician practices may differ even further.
Confused? First, let's look at the guidelines. The American Cancer Society recommends starting mammogram at age 45, while the American College of Obstetricians and Gynecologists recommends at least offering it to women at age 40, and having a discussion with your doctor. Others, such as the US Preventive Services Task Force and the American College of Physicians, also suggest that starting at the age of 40, but the mammogram start-date needs to be an individual decision between the woman and her doctor.
Clear as mud? Susan G. Komen Breast Cancer Foundation, Atlanta, told me, "Patients need to be empowered to know that they have a choice. These are guidelines, but not hard and fast rules." So, for women in their 30s and 40s, here's what you need to know about mammograms.
1. Breast cancer is less common in younger women—but not as low as some might think. A major argument against mammograms in younger women is that breast cancer is less likely in our age range. And that is true. In fact, a woman at 40 has about half of the risk of a new breast cancer diagnosis as a 60-year old. That is indeed a smaller risk, but much higher than we often hear, and definitely nothing to ignore.

2. An abnormal mammogram doesn't mean you have cancer: If you have an abnormal mammogram (I did), your doctor will do a second test (such as ultrasound, MRI or even biopsy). If the mammogram was abnormal, but the second test ends up being normal, you don't have breast cancer, and that mammogram was considered a "false positive." Women under 50 are more likely to have false positive mammograms. So, if you screened women in their 40s, you'd have a lot of false positives, and hundreds of thousands of women called back in for unnecessary biopsies. But you'd also save anywhere from 10,000 to 30,000 lives.

3. Experts are factoring in "emotional distress". This is a factor I don't like: Another consideration for the guidelines to start mammograms later was that women with false positives might feel undue anxiety after being called back for a follow-up. Not only have studies shown that this has no prolonged impact, but shouldn't we leave the decision of "emotional distress" to the woman who would experience it?

4. Over-diagnosis is possible—but mammograms aren't the problem. Over-diagnosis, which can lead to unnecessary chemotherapy, surgery and radiation, is frequently used as an argument against mammograms. But the problem isn't the mammogram—it's that our technology to diagnose breast cancer still isn't perfect. For instance, we find abnormal cells, but we're not able to predict which will turn into cancer and which will just stay the way they are. Think of over-diagnosis like hurricane forecasts: We know that not every hurricane will hit land, but we don't know which will, and it's too dangerous to wait around without preparing.
Like forecasting, breast cancer screening and diagnosis aren't perfect—especially in younger women. But that alone shouldn't lead us to stop using them. I, for one, would hate to get caught unaware in that storm.
Bottom line, the national agencies and associations have to give recommendations that work across the entire population of women. They have to look at us as a large group. But our risks for breast cancer, our concerns and our tolerance for testing are not the same. They are personal, and many physicians err on the side of being more conservative, and starting mammogram screenings earlier. That's why the best way to determine when you should start screening is by having a conversation with your physician. He or she will help you weight the pros and cons of earlier or later start dates within the guidelines, and find the best timeline for you.

Several types of cancer can form in the breast, making it the second most common cancer that affects American women. Breast cancer affects over 200,000 women each year. The cancer develops when abnormal cells crowd out healthy one...
s, potentially causing a lump in the breast or a bloody discharge from the nipples.
More