As with any surgery, aspirin should be stopped a week prior to breast implant surgery. Birth control pills should be stopped one month prior to surgery, to decrease the chance of a blood clot in the legs. A mammogram should be performed. A second one will be taken a few months following the surgery.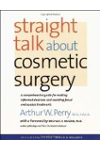 The most important thing you can do before any procedure is to educate yourself. Read through all information provided to you by your physician, including what to expect after your surgery. Your physician will let you know which foods and medications to avoid before and after surgery. If you smoke, stop, as smoking interferes with the wound healing process.
You will need to have blood drawn a few days prior to your surgery to check your blood count and to make sure you do not have anemia or an infection. You also may need a mammogram. Your physician will generally give you some prescriptions for pain medication, as well as a muscle relaxer, and an antibiotic. Go ahead and have these filled prior to surgery.
You will need to be NPO after midnight on the night before your surgery, which means you will not be able to eat or drink anything after midnight. You will need someone to drive you home and stay with you for the first night, as you will be groggy and sore. You may need to wear a sports bra for the first 6 weeks. I recommend bras and shirts that button or zip in the front.
As a Board Certified Plastic Surgeon specializing in body sculpting procedures, with a large majority of breast enhancement and breast revision procedures, it extremely important to prepare our patients for their upcoming surgeries and reduce risks and complications. All of our patients will undergo history and physical examinations and preoperative laboratories including CBCs in order to determine blood counts, beta HCG to make sure they are not pregnant under general anesthesia and coagulation panels in order to make sure that they do not bleed in the operating room.
Our patients are given a list of medications to refrain from taking seven days prior to surgery. Postoperative instructions are given as well as verbally discussed with the patient in preoperative visits in order to reduce the risk of bleeding and infection.
Breast augmentation requires implanting a sterile prosthetic device. All attention is made to preventing postoperative infections. Patients are given postoperative antibiotics as well as management of the incisions respectively. To prevent bleeding, our patients are instructed not to lift for the first 14 days and to refrain from non-steroidal anti-inflammatory medications such as aspirin, Advil or Motrin.
Our patients also are instructed not to drive while under the influence of any postoperative narcotics or general anesthetics. The more informed our patients are preoperatively, the fewer problems and post surgical complications we see.
Depending on your other health conditions and medications, your surgeon may want to evaluate certain physiologic or lab values. Depending on your age and family history, a preoperative mammogram may be in order. Your physician may need to adjust or stop your dosing of certain medications such as aspirin, blood thinners, herbal supplements, etc. In short, you should be in the healthiest condition possible on the day of the surgery. This includes regular exercise in moderation, and avoidance of tobacco and alcohol as well.
The best way to prepare for surgery is to educate yourself about the procedure you are planning to undergo, and the risks and benefits associated with it. In doing this, you should not only know what the typical course of recovery will be like, but also what problems to look out for. You should understand all of the new medications your physician recommends for you, and how to care for your bandages and wounds. Make sure you have all of your questions answered prior to surgery. Finally, make sure you don't eat or drink anything after midnight on the day of your surgery, and that you know which medications, if any you should take the morning of surgery. You will need a friend or family member to bring you to, and to help you to return from, the operating facility.
The most important thing to do when preparing for breast augmentation is to do your homework, and know just how you wish to look. One of the best ways to help you know, is to buy the bra in the size you want to wear, filling out the cup at home, and trying on clothing to see if this look is the 'real' you. Next, collecting pictures of the look you like are also very important, so that the surgeon can visually understand your goal. Simple tips when preparing for breast augmentation can help determine the right look for you and will give a great result every time.
Prepare for the surgery by doing your research, talking with patients who have had the same surgery and scheduling a consultation with a board certified plastic surgeon. Learn more from Dr. Michael Howard on behalf of NorthShore University HealthSystem about how to prepare for a breast augmentation surgery.
Continue Learning about Breast Augmentation