The better the shape you are in, the more you are at risk for fainting post-exercise if you don't have a proper cool down. This is because a person in good shape can make the transition from active sympathetic system during exercise to active parasympathetic system post exercise more quickly and efficiently. Have you ever seen runners interviewed after a marathon? What do they do when they cross the finish line? They keep walking. This is the way they cool down, and this is why the interviews after a marathon are "walking interviews." If a marathon runner stopped running immediately and sat down, the blood would pool in her extremities and she might very well faint, not to mention that her muscles would cramp up.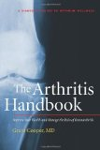 Fainting is caused when the brain is starved from blood or oxygen. During exercise as much as 80% of blood is shunted away from vital organs and directed to skeletal, thus reducing blood flow to the brain. Improper breathing, such as the valsalva maneuver, while performing exercise in the lying position can decrease blood flow to the brain, then upon standing the client faints. Heat exhaustion and significant blood pressure decreases are common during exercise, which may also cause fainting.
There are additional items such as medications and cardiovascular disorders, which may also cause fainting. If you or someone you know suffers from frequent fainting, it is advised to seek medical attention prior to engaging in physical activity again. There may be a significant underlying pathology.
The answer to this question is actually very interesting. When people are involved in high intensity exercise over at least several minutes, they require a LOT of blood flow to the working muscles. So the blood vessels in our muscles, especially the legs, dilate to accommodate all this increased blood. Now, our body depends on contraction of our leg muscles to push blood from the legs back up to the heart. During intense exercise our ability to maintain adequate blood pressure depends on this pumping of blood back to our heart by our legs. If you suddenly stop running, the blood return from your legs to your heart suddenly drops and so you don't have enough blood to pump to your brain--plop, down you go. This has been called the "second heart theory", where our leg muscles act as sort of a second heart pumping blood back up to the real heart.
This is why at cross country races, marathons, and triathlons, you'll often see "hot walkers", volunteers or medical staff grabbing finishers and keeping them walking after crossing the finish line. By continuing to walk after you finish you keep using those leg muscles to pump blood back up until your cardiovascular system recovers from the effort.
Continue Learning about Brain and Nervous System