You can prevent cardiac arrhythmia by having a heart healthy lifestyle, by watching your weight and not smoking.
Cardiac arrhythmias are not a preventable cardiac disorder. Most cardiac arrhythmias are genetic in nature, and therefore unavoidable.
There are many types of arrhythmias. Some are serious and life-threatening and some are benign. In most cases, treating your underlying heart disease will take care of the arrhythmias. Also, treating the hypertension, diabetes and cholesterol will take care of the arrhythmias. There are specific medications and procedures for treating specific arrhythmias.
Continue Learning about Arrhythmia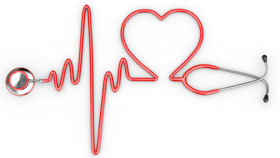 A type of heart disease, arrhythmia causes our hearts to beat too fast, too slow or with an irregular rhythm. Even though there are more than a dozen forms of arrhythmia, only a handful of reasons typically cause them. A common ca...
use is coronary artery disease, the most common type of heart disease that affects adults. An injury from a heart attack and changes in your heart muscle can also cause an arrhythmia.
More