Even though anger has a bad rap, it can be a very useful emotion. Expressing your anger is one way to stand up for your rights and the rights of others. It can help you promote change when you think something is unfair. For example, if Martin Luther King Jr. had not gotten angry, there would be a lot more injustice in this world.
Next time you find yourself getting angry, take your anger and turn it to good. Ask yourself these questions:
What is within my control?
How can I be an agent for change?
What can I do to fix the problem rather than just acting out in anger?
Remember, anger itself is not necessarily a problem. It's how you choose to handle it.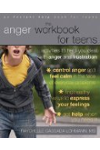 Anger is a human emotion that can vary from mild irritation to intense and uncontrolled rage. In simplest terms, anger is a sign that something is wrong for us and that we need to do something about it. Anger is a natural, adaptive response when we feel threatened by someone or by something. It's an empowering feeling that allows us to fight or defend ourselves when we are attacked. Therefore, we need our anger for our survival. It also helps us set up boundaries and can be a positive thrust toward getting our needs met (if we know what our needs are). Just because you get angry does not necessarily mean you have a problem. Anger is, after all, part of the natural response that helps us to protect ourselves and others. Here are some examples of when anger is helpful and healthy.
Positive Aspects of Anger
It gives us the courage to defend ourselves or those we love
It motivates us to improve the world by inspiring social action and justice
It confirms our individuality, especially when we are children
It warns others not to take advantage of us
It is a powerful survival tool
It is a response to pain (physical and psychological)
It is a source of energy
Can mobilize you to take action
Can motivate you to improve
Can empower you when you are feeling powerless, helpless, scared, or victimized
Can serve as an alarm clock, signaling you that something is wrong
Anger is a secondary emotion. Meaning that you just do not feel angry, you feel something (despair, hurt, confusion, frustration, confusion) and that makes you angry.
Anger is an alert from your body to inform you that something is wrong.
If you can become aware of what you are feeling and WHY you are feeling it rather than just feel anger, you can become resourceful at understanding your emotions and dealing with them better.

In this way, anger can be a positive emotion.
Continue Learning about Anger Management