If your acne is pretty much gone and you have brown spots left, a program of sunscreen, prescription retinoids, and bleaching creams will help diminish the hyperpigmentation. Retinoids can also increase collagen growth, which can eventually improve the look of pitted scars and smooth the overall texture of the skin. A chemical peel or Fraxel laser resurfacing can hasten the process even more. Dermabrasion is another procedure that works well for all scars by sculpting a raised mark flat using electrocautery, mechanical dermabrasion, or a resurfacing laser such as CO2 or erbium: YAG. Larger hypertrophic and keloid scars can be injected with hydrocortisone to shrink the bulk of the collagen and flatten the scar.
For indented scars - patulous or atrophic scars and ice-pick scar there are a few fairly extreme options. There is no magic wand for acne scars, and improving their appearance is the goal.
It is important to realize that this is an improvement, not perfection. Doctors prefer using a fractionated laser (such as Fraxel) to thermally fill in inverted acne scars by building collagen over a span of six months. I have had great results, but it is a matter of economics for some people, since the treatment is expensive and can require up to ten sessions. (The price could end up being close to $15,000.)
Another alternative for patulous and ice-pick scars is injecting hyaluronic acid filler into the area. This decreases the shadow effect by plumping up the indentation and providing a more even texture. It provides immediate gratification, whereas Fraxel takes time to produce collagen. The problem is that this is a temporary filler that will be resorbed into the skin after about a year, so the procedure will have to be repeated. For those who do not want to get annual injections of filler or ca not afford Fraxel, acne surgery is an excellent option. The scar tissue is excised and the two healthy edges of skin are pulled together with a stitch. The patient is left with some tiny scars, but they are almost imperceptible.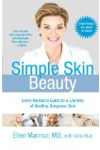 Continue Learning about Acne Treatment