7 Expert-Approved Skin Care Secrets to Live By
Take better care of your skin with these quick lessons from a dermatologist.
Medically reviewed in February 2022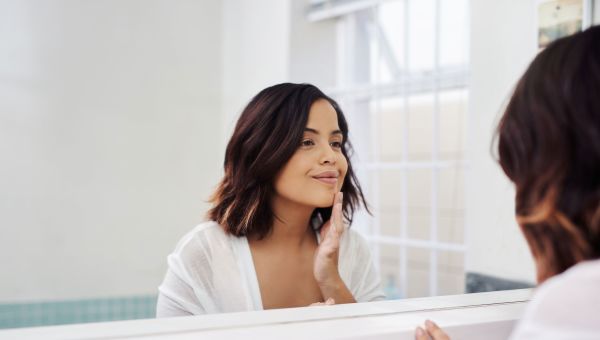 1 / 8
It's no secret that drinking more water, getting a good night's sleep and eating healthy can improve the longevity and look of your skin. But there are other simple things you can do to make your skin glow. Check out these expert-approved tips from dermatologist Sorahi Toloyan-Rahimi, MD, of MountainView Hospital in Las Vegas, Nevada. 2 / 8
Wash your face daily
Your facial skin care regime should include daily cleansing with a mild soap and weekly exfoliating, says Dr. Toloyan-Rahimi. For daily cleansing, she recommends using a cleanser with alpha hydroxy acid—gel-based products for normal skin and cream-based ones for dry skin. For exfoliation, she recommends using a salicylic acid-based product no more than twice a week. Be careful not to over exfoliate or scrub. "Scrubbing or washing too frequently with a harsh soap or exfoliation creams can cause dry skin, scaling, tightness and wrinkling down the road," says Toloyan-Rahimi. 3 / 8
Apply sunscreen every day
You probably know this by now, but sunscreen isn't just for sunny skies and pool time. It should be applied every morning and repeated every two hours throughout the day if you're outside. Try a mineral powder sunscreen for touch ups. And no, it won't mess up your makeup.
Wearing sunscreen keeps the skin healthy and prevents wrinkling, discoloration and dryness," says Toloyan-Rahimi. But which SPF is best? It depends. If you have fair skin, Toloyan-Rahimi recommends an SPF of 50 and for everyone else, SPF 30 will do the job. Apply it to your face, neck and other areas exposed to the sun, even on cloudy days, to prevent damage from the UV rays. "We don't get 100 percent protection from sunscreen, but the more you have on, the more protection you get," says Toloyan-Rahimi. 4 / 8
Don't pick
When you have a zit, it's so hard not to pick at it, but doing so may cause an even bigger problem. "If you squeeze it, you will damage a deeper part of the skin and that can cause scarring, and if it's on the nose, it can cause severe infections," warns Toloyan-Rahimi. Leave the bump alone or treat it with an over-the-counter acne product. If it doesn't clear up or it gets worse, consider making an appointment with your dermatologist. 5 / 8
Get moving
Add beautiful, flawless skin to the long list of health benefits associated with regular exercise. "Exercise is great because it makes you relax. When you're relaxed, your skin tone gets better, and your muscles get stronger and hold the skin better," says Toloyan-Rahimi. Being active can reduce wrinkles, clear up acne and keep you looking radiant. 6 / 8
Shower smart
Don't take really hot showers, especially if you have dry skin. Long periods of hot water exposure can dry out the skin. Another tip? Moisturize right after you dry off. "When you have damp skin and then apply the moisturizer, it seals the water in, and you'll get better results," says Toloyan-Rahimi. She also suggests using a humidifier at night to moisten the skin in dry weather, especially in winter.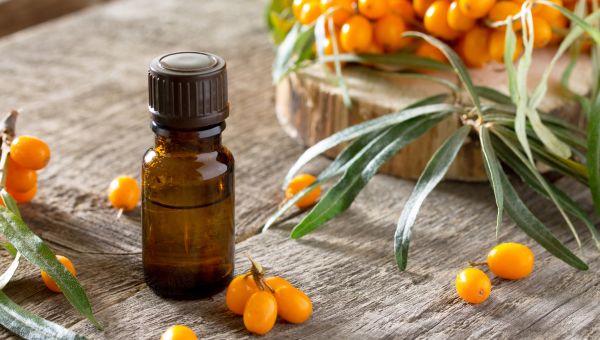 7 / 8
Nourish your skin with vitamin serums
We're not just talking about taking a daily multi-vitamin—although that's good, too—we're talking about using skin-nourishing products. "For anyone who feels their skin is getting dry, I recommend using vitamin C and E drops. They improve fine lines and wrinkles by helping build collagen and smoothing the skin," says Toloyan-Rahimi. If you apply the drops before your moisturizer, you'll see a difference in just a few months, she says. 8 / 8
Personalize your regime
Healthy skin requires some effort, but it doesn't have to be extravagant. "Personally, I'm not going to use a six-step process every night and I don't expect my patients to either," says Toloyan-Rahimi. She suggests a more realistic plan: In the morning, wash your face with a gentle cleanser, apply a vitamin C serum and sunscreen. Use a moisturizer along with sunscreen if your face is dry. Before bed, wash your face and apply a night cream. You can use your regular night cream around your eyes, too. Don't forget to exfoliate once or twice a week and apply a mud mask weekly for a little extra boost. Replay Slideshow