A prescription retinoid keeps acne in control by regulating cell turnover and keeping the pores unblocked, which is half the battle. Sulfa medications, benzoyl peroxide, and antibiotic cleansers - all in prescription strength - are effective too. Topical antibiotics such as clindamycin are anti-inflammatory and antibacterial, so they calm redness and kill P. acnes.
Most people do not want to use a bunch of different lotions, gels, and liquids if they can just use one. (In a compliance study, researchers placed a computer chip inside the cap of a medication container to record every time it was opened. Though most patients said they applied the cream twice a day as prescribed, the computer chip proved that they hardly opened the tube.) The newest acne products - for example, a prescription cleanser that contains both benzoyl peroxide and clindamycin - multitask and make it easier for patients to be compliant with at-home treatment. There is now a prescription acne gel that combines an antibiotic with a retinoid, a one-two punch that is especially successful in treating adult-onset acne.
Usually a patient with severe acne takes one oral medication once or twice a day, applies a topical retinoid at night, and uses one topical benzoyl peroxide antibiotic (such as BenzaClin wash). It is a lot to remember and a long process to endure, but the results are worth the effort.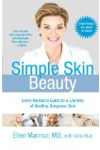 Continue Learning about Acne Treatment