A daily face wash with benzoyl peroxide to kill the bacteria is helpful. Use this after your daily cleanser. A good one is Neutrogena Clear Pore Cleanser/Mask. You can also spot treat an area with a salicylic acid formula, like Vichy Normaderm Anti-Blemish Treatment Cream.

From The Mind-Beauty Connection: 9 Days to Less Stress, Gorgeous Skin, and a Whole New You by Amy Wechsler.
Treat comedones with salicylic acid to keep pores open and prescription retinoids to regulate keratinocytes. My best prescription is augmenting topical retinoids with regular exfoliation. As with acne, prevention and at-home treatment go hand in hand. Since people with dry skin seem to make more milia, be sure to moisturize after exfoliating or using a retinoid product.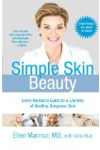 Continue Learning about Acne Treatment