Pregnancy is one of the times of hormonal changes that can cause acne in women. Other times of hormonal changes include a woman's monthly menstrual cycle and menopause. As hormones change, a woman's skin makes more sebum (oil). The excess oil, combined with dead skin cells and bacteria, can clogs the skin's pores. Acne results from clogged pores. Pimples may form on the face, neck, shoulders, and back. Oil-free products that don't clog your pores can help reduce acne breakouts during pregnancy or other hormonal changes. Talk to your dermatologist (a doctor who specializes in treating skin, nail, and hair conditions) about acne treatments.
The pores in your skin can sometimes get blocked (by dirt, by build-up of makeup, or by accelerated skin growth from increased estrogen). When that happens, the oil in your skin can't drain out and bacteria start to grow, causing irritation and acne appear. And if a woman is prone to acne, pregnancy may worsen it - all over her body, not just her face.

Over-the-counter treatments (like benzoyl peroxide) are generally considered safe, though we recommend waiting until after the first trimester. Check with your doctor, because some acne medications like Accutane (isotretinoin) are considered harmful during pregnancy.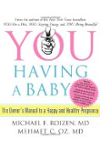 Continue Learning about Acne