Non-acnegenic means that a product is formulated to be less likely to cause acne or make it worse. The label refers to products that won't clog your pores and are less likely to cause pimples or acne breakouts. Non-acnegenic products do not contain oils, fragrances, or harsh ingredients that irritate your skin. Non-acnegenic products vary, so choose one that is appropriate for you. Acne is caused by too much oil and dead skin cells clogging your pores. Oil-free, non-acnegenic products can reduce oil buildup on your skin. The less oil on your skin, the less risk you have of developing acne.

Continue Learning about Acne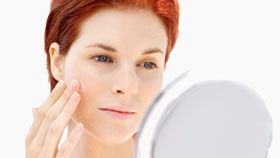 Acne is an inflammatory condition of the skin. Learn from our experts on the difference between whiteheads, blackheads and bumps and how to cope with the stress of acne.