Unless the skin toner contains an ingredient that helps clear up acne, this product may irritate your skin and worsen your acne. A skin toner is sometimes used to return the skin's pH (acid balance) to normal. Many people use toners when washing their face to help remove make-up or soap residue. If you have acne and want to use a toner, read the product label carefully. Make sure the product is oil free and is noncomedogenic or nonacnegenic, which means it will not cause breakouts.

Continue Learning about Acne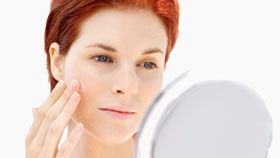 Acne is an inflammatory condition of the skin. Learn from our experts on the difference between whiteheads, blackheads and bumps and how to cope with the stress of acne.