The white material in a pimple is pus, formed by oil called sebum, dead skin cells, and bacteria. Watch the animation to learn more about pimples.



Continue Learning about Acne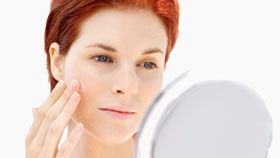 Acne is an inflammatory condition of the skin. Learn from our experts on the difference between whiteheads, blackheads and bumps and how to cope with the stress of acne.