Rather than occurring in the teen years, and fading in the 20s, adult onset acne begins for people after they have fully reached adulthood. It can be caused by many factors including environmental factors, hormonal changes, and other medical conditions.

Having acne as an adult is truly frustrating and puzzling. The prime trigger is similar to that of teenage acne, namely hormonal changes. Other factors come into play too, of course, such as diet, stress, and the wrong skin care products. Adult-onset acne tends to be perioral, distributed around the mouth. I prescribe benzoyl peroxide to clear up the pimples and a topical retinoid to regulate keratinocytes and keep the pores clear. Often a systemic solution is necessary to get rid of tenacious acne. A doctor may prescribe a low-dose antibiotic or a medication called spironolactone or Aldactone, which has antitestosterone properties that reduce oil production in the skin.
Women may find that pimples pop up more just before their periods, when androgen hormones such as testosterone stimulate the sebaceous glands to pump out more oil. You tend to break out when testosterone levels peak. I always ask my female patients who complain of acne if their periods are normal and if they have any hormonal issues. Menopause can be a trigger, and so can polycystic ovarian syndrome (PCOS). Adult acne can be a symptom of PCOS, and I have often made that diagnosis by looking at a woman's skin. Hormone therapy, usually in the form of birth control pills, can help regulate testosterone and estrogen levels, keeping them on a more even keel. Though some brands of birth control pills have sought FDA approval specifically for antiacne claims, all combination contraceptive pills (those that contain both estrogen and progestin) work in the same way to fight acne: by maintaining hormone stability.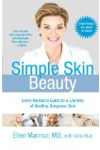 Continue Learning about Acne